Top Story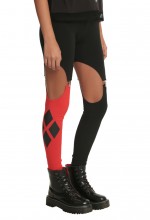 01/29/2015 By Hannah Lodge 1 Comment
Fandom-inspired fashion certainly isn't going anywhere; gone are the days of unisex, potato-sack tees as companies like WeLoveFine, Hot Topic and other retailers capitalize on the craze. The latest launch from Hot Topic is one of the most fandom-specific ones I've seen. It actually all revolves around a single character: Harley Quinn. And we have […]
TOP COMICS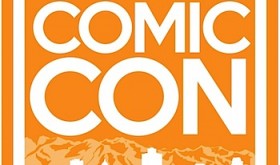 01/29/2015 By Heidi MacDonald Leave a Comment
It isn't primarily a comic-con, but Salt Lake City Comic Con's FanX starts today, a three day show with a focus on nerdlebrities: Glen and Beth will be there; Walter White Jr will be there; Jamie … [Read More...]
More NEws

01/29/2015 By Zachary Clemente Leave a Comment
Most Recent Articles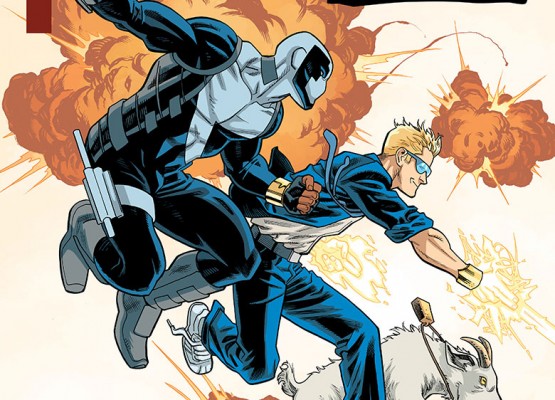 01/28/2015 By Beat Staff Leave a Comment
curiosity has won me over and I decided to dive right in starting with Quantum and Woody Must Die #1. After belly flopping in the pool I can say Peter Venkman put it best in this classic line " I've worked with better, but not many."

01/28/2015 By Heidi MacDonald 1 Comment
There's a CAF (comic arts festival) born every minute! Here's a new one, the New South Fest in Austin. They have a tumblr and a FB page, and some art…and exhibitor applications are now open. The plan is an outdoor books and comics event to be held June 6th, 2015 at the French Legation Museum in Austin, Texas. "Our goal is to celebrate independent literature, alternative comics, small presses, and print culture. New South will be highly curated, focused, fresh, and irreverent."
UPDATE: Oops should have dug a little more. This event seems to be run by Danithan Mejia of the Foxing Review, website under construction.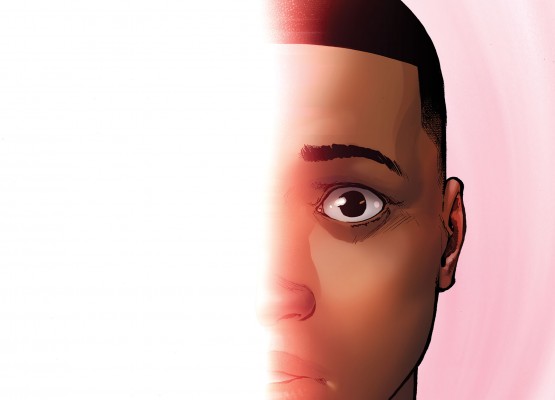 01/28/2015 By Beat Staff Leave a Comment
The hour glass containing the remaining days of the Marvel Universe as we know it continued to drip grains of information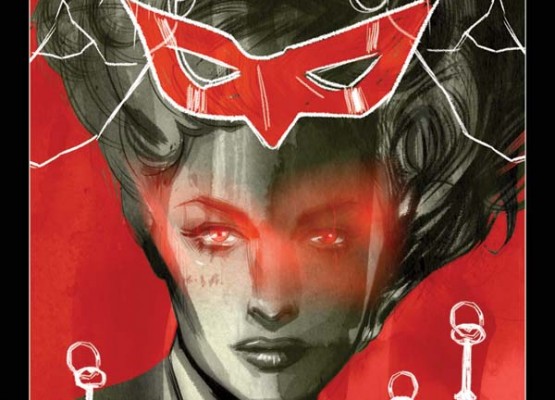 01/28/2015 By Heidi MacDonald Leave a Comment
Warren Ellis is having a crack at reimagining the Project Superpowers universe, and Blackcross #1 hits in March. We've had an advance peek and it's not what might be expected, with a strong horror bent. Here's some brand new pages of Colton Worley's art to give you a taste, as well as variant covers by Jae Lee, Declan Shalvey and Tula Lotay.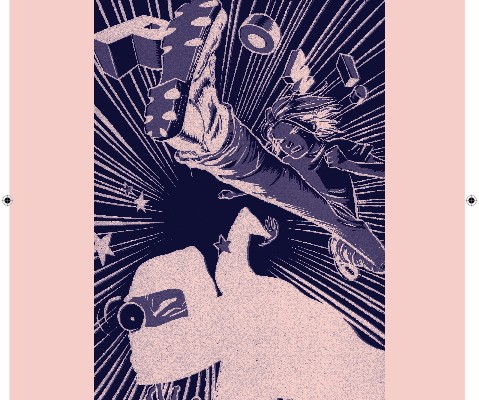 01/28/2015 By Heidi MacDonald Leave a Comment
Speaking of AdHouse, a second printing of Jim Rugg's classic Street Angel is out today, the story of a homeless girl who fights crime while riding around on her skateboard. It was action packed, sad and beautiful. Originally appearing in 2004, this book was, along with Scott Pilgrim, an early adapter of the "new mainstream" esthetic whereby comics broke out of both superhero and autobiographical tropes to reach a new, younger audience growing out of the manga boom. Originally published by Slave Labor the book had a cult following beforei being released by AdHouse last year. And now its in its second printing. Rachel Edidin has an overview of the book here.
The new edition has a pink pages and purple ink, making it perhaps the most perfect Street Angel edition of all. And just because I can here's a preview: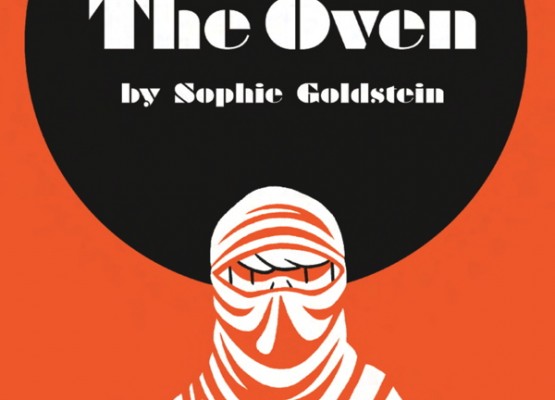 01/28/2015 By Heidi MacDonald Leave a Comment
CCS just keeps turning out interesting new cartoonists. Sophie Goldstein is a recent grad whose works defies easy categorization, except to say that she's got a great line and a keen eye, she writes stories and anything can happen. And now AdHouse is bringing out The Oven by Goldstein in April. It's set in a totalitarian future where "dwindling resources have driven the human race into domed cities where population controls are strictly enforced. When a young couple goes looking for an anti-government paradise in the desert they may have found more than they bargained for."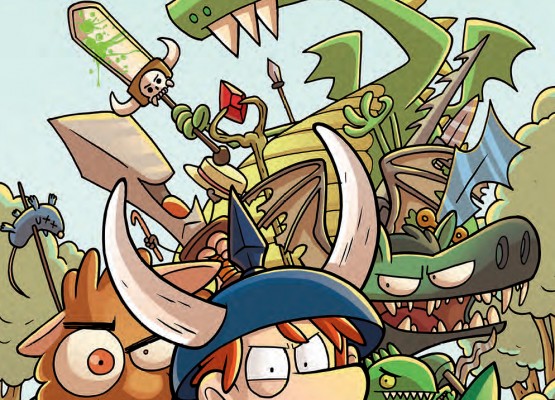 01/28/2015 By Beat Staff Leave a Comment
Kick open the door. Kill the monster. Steal the treasure. Screw over everybody you come in contact with. Welcome to the world of Munchkin. The book features four stories set in and around the world of the game, featuring Spyke, Flower, and all the other characters, monsters, and settings players have come to love.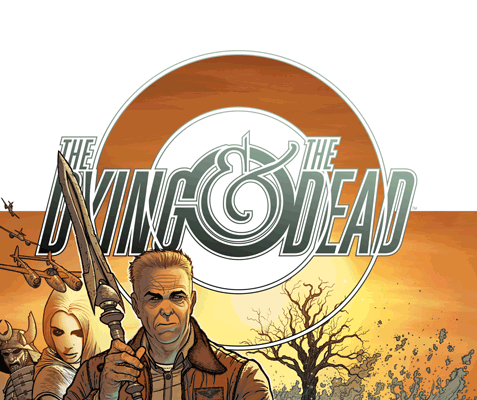 01/28/2015 By Zachary Clemente 1 Comment
eave it to a project helmed by Jonathan Hickman to be impeccably designed. The first issue of The Dying & The Dead brings together long-time collaborator Ryan Bodenheim as artist, colorist Michael Garland, and lettering duties by Rus Wooton for a whopping 60-page issue; and the sheer amount of information conveyed is akin to a freight train dropping from the sky at terminal velocity. In a good way, I assure you.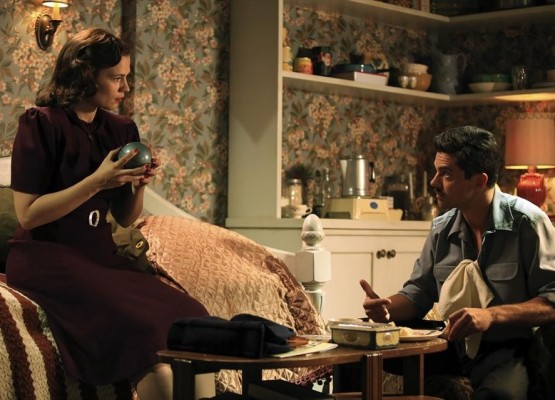 01/28/2015 By Hannah Lodge 6 Comments
"The Blitzkrieg Button," Agent Carter's fourth episode and mid-way point, may have actually been the beginning of the series' true arc and end game. After a fairly eventful season premiere, the show has been stuck in a combination of logistical battles and character development. Between episodes two and three, Carter and Jarvis go on a series […]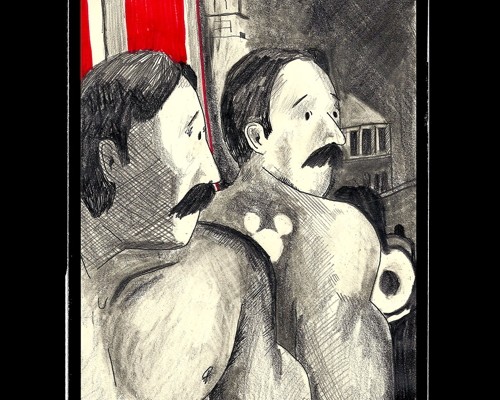 01/28/2015 By Heidi MacDonald 2 Comments
Minneapolis based 2D Cloud is an experimental comics publisher that's looking to grow in 2015. They've added Blaise Larmee as Marketing Director and Melissa Carraher as Publicist. Larmee is, of course, a cartoonist of some repute himself. In the past they've put out acclaimed works by Anna Bongiovanni, Mark Connery and Noah van Sciver.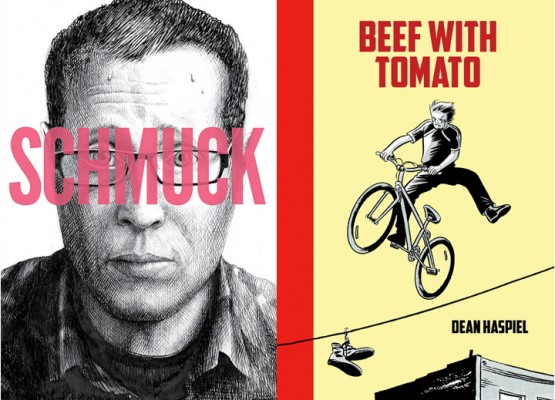 01/28/2015 By Heidi MacDonald Leave a Comment
2015, the year of the team up. Brooklyn's Hang Dai Editions, a studio whose members include Gregory Benton, Dean Haspiel, Seth Kushner, and Josh Neufeld, will team up with Alternative Comics for distribution and some publishing in 2015. Haspiel and Neufeld were previously published by Alternative during the early aughts when Geoffrey Mason ran the […]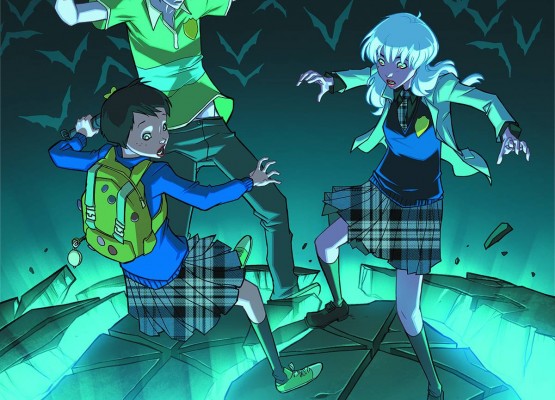 01/27/2015 By Beat Staff 1 Comment
As of late, Bat group editor Mark Doyle has added books to the bat-ecosystem that have captured a similar type of magic previously only on Fox Kids programing. Gotham Academy has been a prime example of it. Issue four continues to unfold the institution's connection to Gotham's lore through the lens of adolescence.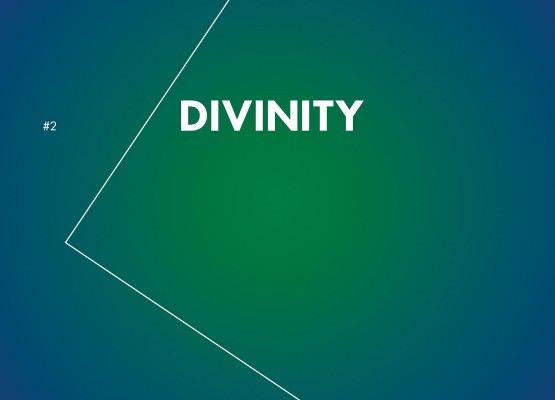 01/27/2015 By Alex Jones Leave a Comment
Valiant has done an incredible job looping endless previews and press information to the various news outlets. While last week's batch of previews was filled with ongoing titles from Valiant Entertainment like X-O Manowar, Unity, and the upcoming Quantum and Woody mini-series. This new batch features some of the upcoming Valiant next launches leading with the much […]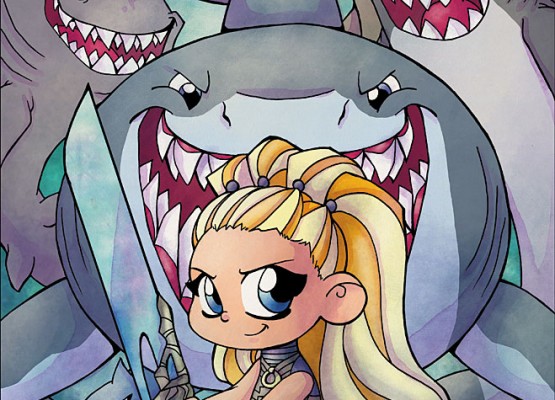 01/27/2015 By Beat Staff Leave a Comment
By Davey Nieves As Aspen Comics announced towards the end of last year the Fathom universe's anti-hero Kiani would get a new volume in her saga. Written by Vince Hernandez, with Giuseppe Cafaro on art, this February will see Fathom: Kiani Vol.4 #1 hit stores. Following the catastrophic destruction of the Volna, the Russian Government's secret […]
01/27/2015 By Kyle Pinion 1 Comment
Upcoming Aquaman star Jason Momoa, who will be making his debut as the character in next year's Batman v Superman: Dawn of Justice, fielded a few related questions during a panel at the Sundance Film Festival. While you can listen to the full audio of the panel, here are the relevant bits pertaining to his […]