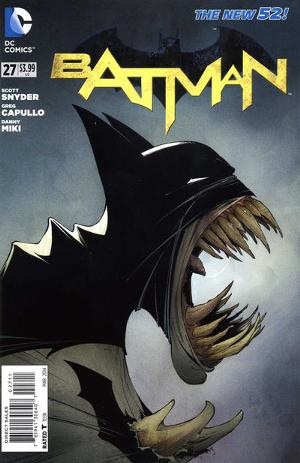 Hi everyone! New guy, Dave Carter, here with the first DC sales charts of 2014. I have an introductory write-up down at the end of this column, but since you're all really here for the sales numbers, commentary and snark, let's get to it:
On the surface DC seemingly does well to start off the year, with their two premier Batman-starring titles in the #1 & #2 slots, and five of the top ten. But once you start looking a little deeper there is much to cause concern…
Three of DC's top selling titles, Forever Evil, Superman Unchained, and Sandman Overture, did not ship this month, contributing to the overall sales decline.