Top Story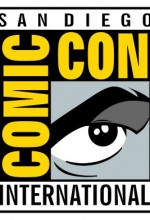 07/29/2014 By Todd Allen 2 Comments
It seems like every time SDCC rolls around, there's a referendum on the state of comic conventions in the mainstream media and in the comics media.  Sure enough, Comic Con '14 rolls around and the same old song repeats.  Let's break the state of things down into the two components that get most of the […]
TOP COMICS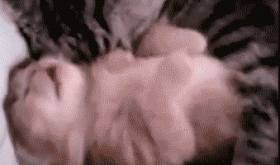 07/17/2014 By Heidi MacDonald 17 Comments
http://youtu.be/xnJnC77XWBE The Beat has joined the crowdfunding revolution! Now you can support the stuff we do here directly with your dollars via the Patreon platform. Lot's of folks have … [Read More...]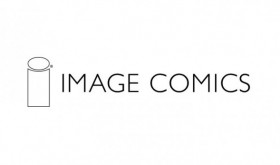 07/29/2014 By Beat Staff 1 Comment
by Zachary Clemente Sometimes, it's the smaller details that stand out most. Sure, Image Comics is pushing for changes in the comics industry and has really been an a great example of how different … [Read More...]
Comic-Con 2014 coverage!

07/29/2014 By Beat Staff 1 Comment
Most Recent Articles
07/17/2014 By Heidi MacDonald 17 Comments
The Beat has joined the crowdfunding revolution! Now you can support the stuff we do here directly with your dollars via the Patreon platform. Lot's of folks have suggested that we do some kind of crowdfunding campaign over the last year or so, but I've chosen Patreon because it's method—recurring monthly payments—seem like a more usable model for an ongoing website than the one and done big bang of a Kickstarter.

07/29/2014 By Jeff Trexler Leave a Comment
Comic-Con hit TMZ after America's Next Top Model winner and media personality Adrianne Curry, dressed as Catwoman, chased down and whip-punched a man who thrust his hands down the tights of another model dressed as Tigra. As horrible as Sunday's attack was, could this incident help us deal with such harassment more effectively?

07/29/2014 By Beat Staff 3 Comments
By Matthew Jent Oh, gang. What a fun panel. Moderated by legend-in-his-own-time Mark Evanier, "Cover Story: The Art of the Cover" took five artists, gave them five of their own covers apiece, and had them talk about them. The covers had been chosen ahead of time, without the artists' knowledge, and Mark hoped at least […]

07/28/2014 By Beat Staff Leave a Comment
By Matthew Jent This Sunday morning panel was moderated by David Mariotte of San Diego's own Mysterious Galaxy, a bookstore that specializes in "Martians, Murder, Magic & Mayhem." "Middle Grade Extravaganza" focused on the books and series for a pre-Young Adult audience, and the panelists were a mix of prose authors and graphic novelists, including […]

07/28/2014 By Kate Fitzsimons Leave a Comment
Live from San Diego Comic Con, it's More To Come! Publishers Weekly's podcast of comics news, interviews and discussion with Calvin Reid, Kate Fitzsimons and The Beat's own Heidi MacDonald. In part five of More To Come's San Diego Comic-Con special podcast, Calvin Reid interviews award-winning author Chuck Palahniuk about his decision to write the […]

07/28/2014 By Kate Willaert 2 Comments
A computer crash that I still haven't been able to get fixed has resulted in my not being as thorough this time around as I would've liked. I hope you'll let me know if there were any really good indie or GN covers I missed. DETECTIVE COMICS #33 This is a fantastic composition. Shape of the […]

07/28/2014 By Beat Staff Leave a Comment
By Kyle Pinion One of the bigger initiatives to come from the Big Two this year is the advent of the three weekly titles from DC Comics: Batman Eternal, Futures End, and Earth 2: Worlds End. With the latter on the verge of release, and Batman Eternal continuing to perform well in DC Sales Figures, […]

07/28/2014 By Beat Staff 9 Comments
By Kyle Pinion As per usual, DC Animation has announced the next part of its animated slate following the premiere of one of their films. This time the news came on the heels of the SDCC screening of Batman: Assault on Arkham. While we already knew Justice League: Throne of Atlantis, the direct sequel to […]

07/28/2014 By Heidi MacDonald 7 Comments
As just reported, the NY Times delivered a pretty strong diss to the economics of Comic-Con, and I'm sure con vets and observers will be responding very soon, as Marvel's CB Cebulski already did: @Comixace They fail to mention that the line at Subway on Thurs was that long because of a Community promotion where […]

07/28/2014 By Heidi MacDonald 16 Comments
Veteran NY Times entertainment business writers Michael Cieply and Brooks Barnes have perhaps put the final curse on a year in which SDCC got a little bit smaller, by reviving claims that con-goers are low rent consumers unworthy of high end sponsorships:

07/28/2014 By Beat Staff 3 Comments
By: Nick Eskey Signifying the end of the four day odyssey that is SDCC is the Comic-Con Talk Back with John Rogers (president of the Comic-Con board of directors). As it normally does, the room has a line that runs the length of the room all the way to the back, and then some. The […]

07/28/2014 By Beat Staff Leave a Comment
By: Nick Eskey Once upon a time, Nintendo resurrected what remained of the home console market, and thus ruled the gaming world. Almost 95% of the market belonged to them. People didn't play videogames, they played "Nintendo." But then, a competitor slowly loomed in sight. Sega's star was on the rise, threatening the hold that […]

07/28/2014 By Beat Staff 1 Comment
By David Nieves J. Michael Straczynski isn't one to mess around. Unless it's an hour of sarcasm and announcements, which his spotlight panel, Comic-Con Saturday, had copious amounts of. JMS as he's know to his friends, enemies, and frenemies had a lot of updates on outhouse projects and something he announced at SDCC two years […]

07/28/2014 By Beat Staff Leave a Comment
  By: Nick Eskey In today's world, with the level of connectivity we all share, and all the available options for entertainment, there is a greater need to stand out from the competition. To achieve this, there's a greater need for creativity. Creative jobs exist in all different avenues, whether it be comics, movies, television, […]

07/28/2014 By Beat Staff 1 Comment
By Alexander Jones Twin Peaks fans have been eagerly awaiting the Twin Peaks: The Complete Mystery DVD since it was announced. During the panel for the show on Saturday night, some mysteries about the show were revealed, such as both the Fire Walk With Me and the deleted scenes from the original show. Meaning, that […]

07/27/2014 By Beat Staff Leave a Comment
By David Nieves One of Marvel's top cheeses…no not Mickey, the other one Joe Quesada, got together with two of the company's best architects; Mark Waid and Dan Slott to remind everyone that this Comic-Con is also Marvel's 75th anniversary. This panel was officially titled "Marvel Comics' 75th & Daredevil's 50th" because the guy who titles panels for Marvel was […]