Top Story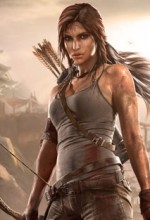 09/02/2014 By Heidi MacDonald
What a tiring week it has been even though I'm technically on vacation. You are probably sick and tired of reading about the irrational, emotion-based attacks on women who write about pop culture on the internet, specifically video games. Andrew Todd's Video Games, Misogyny, And Terrorism: A Guide To Assholes pretty much summed it up, […]
TOP COMICS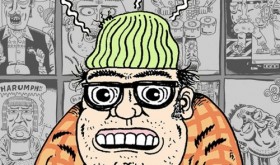 09/02/2014 By Heidi MacDonald Leave a Comment
Here's a good idea: Small Press Previews, a new site that I was informed of by Jared Smith. They have 46 publishers signed up to create a single spot to see previews of small press comics coming out … [Read More...]
More News

09/02/2014 By Beat Staff Leave a Comment

09/02/2014 By Heidi MacDonald Leave a Comment
Most Recent Articles

09/02/2014 By Heidi MacDonald Leave a Comment
ollowing the hilarity of Fart Party and the hilarity tinged with self-examination of Drinking at the Movies and The Infinite Wait, cartoonist Julia Wertz proved herself one of the sharpest observers out there. However she's been in hiatus from making new comics for the last two years, while getting a new reputation as an urban explorer. (If you want creepy, follow Wertz on Instagram.)

09/02/2014 By Heidi MacDonald 3 Comments
Summer 2014 behind us it's time to move on to 2015 planning, as Wizard World has confirmed two more dates for 2015,
adding Louisville, KY and Reno, NV to its 2015 and bringing the total number of planned shows to 24. Tickets are now in sale for the first seven events of 2015, which will feature such nerdlebrities as Stephen Amell ("Arrow"), Evan Peters (X-Men: Days of Future Past), Tyler Posey ("Teen Wolf"), William Shatner ("Star Trek"),The Bella Twins and Michael Rooker. Get em while they're hot! Here's the complete 2015 schedule — new events are noted with an *. Still no return to New York City.

09/01/2014 By Heidi MacDonald 2 Comments
Legendary Archie artist Stan Goldberg has passed away at age 82. The artist suffered a stroke two weeks ago. His passing was noted on his Facebook page, where fans are invited to share memories.

09/01/2014 By Heidi MacDonald 1 Comment
by Lawrence Brenner — Cosplay is one of the most visual and important aspects of conventions especially in the last ten years. It is one of the greatest and creative expressions of fandom, displaying a multitude of art forms combined. In addition, many cosplayers are employed in multiple capacities by companies to help in the promotion of their products, services, etc. Cosplayers themselves are also a new form of retailer for and at conventions (and con goers) who sell various products based on their likenesses as various characters and interpretations of from different properties, and this includes props and commissions. In fact, many cosplayers and photographers/videographers go to conventions to photograph and videograph different cosplayers and be the subjects of photos and videos.

08/31/2014 By Beat Staff 1 Comment
by James Howard Marvel characters from the famous comic books have been seized up by Hollywood and made into multimillion dollar blockbuster productions such as the Captain America and the X-Men films. Despite their massive popularity, many die-hard fans of the comic books feel that the films failed to accurately depict their favourite Marvel characters […]

08/30/2014 By Kate Fitzsimons 3 Comments
Recorded at Publishers Weekly, it's More To Come, the weekly podcast of comics news, interviews and discussion with Calvin Reid, Kate Fitzsimons and The Beat's own Heidi MacDonald. In this week's podcast the More to Come Crew – Heidi MacDonald, Calvin Reid and Kate Fitzsimons – discuss Marvel's elusive $5 trade paperbacks at Walmart, DC […]

08/29/2014 By Torsten Adair Leave a Comment
Celebrating it's 14th year, the National Book Festival moves to the Washington Convention Center this Saturday, offering twelve hours of bibliophila!  (The National Park Service says the hordes of eager readers, some 200,000, was damaging the lawn.) Started in 2001 by librarian and First Lady Laura Bush with support from the Library of Congress, the […]

08/29/2014 By Heidi MacDonald 22 Comments
Veteran showbiz writer Drew McWeeny rocked the world of superhero movies this week with his claim that he's heard many times that humor is superhero films is being given the side eye at Warner Bros. :

08/29/2014 By Heidi MacDonald 3 Comments
The comics e-CON-omy is growing by leaps and bounds, but splitting off into many factions and circuits. While pop culture has always been a big part of comic cons, the cross-over with autograph shows is creating hybrids whose success varies from market to market, Last weekend's Wizard World Chicago (and the Fan Expo in Toronto which is on as you read this) are among the largest, and the former, in particular, was definitely like the blind men and the elephant — everyone had a different perception depending on where they were standing.

08/29/2014 By Heidi MacDonald 1 Comment
The dynamic duo of Jeff Lemire and Matt Kindt seems to have set up shop for some of their non-creator owned work at Valiant Comics, and new they're joined by Paolo Rivera for The Valiant, a new four issue prestige mini-series. An they've got Franceso Francavilla doing variant covers as well—along with Kindt and Lemire—so it's a nice art-a-palooza. It's nice to see Valiant stepping out with new titles, and especially great to see Rivera back on interior art—he's best known for his impressive MArvel covers but since stepping back from that we haven't seen nearly enough of his stylish art around.

08/29/2014 By Heidi MacDonald 1 Comment
As they do periodically, TCJ.com is running a cartoonist diary; this week it's Eleanor Davis. Her collection How To Be Happy is out now and it's amazing. These diaries are one of the best features at TCJ, spontaneous and quotidian at the same time.

08/28/2014 By Heidi MacDonald 4 Comments
Corey Murphy, formerly of Laughing Ogre,  has joined Image as director of retail sales and will be working with comics shops on retail issues. Image hasn't had anyone on staff to deal with this specific job function in a little bit, but obviously it's a huge growth area for them. I don't know Murphy personally, but […]

08/28/2014 By Heidi MacDonald Leave a Comment
The San Diego city council's denial of the Convention Center expansion the other day has left a lot of questions for the city—like can they keep the Chargers there or will THEY move to LA, Las Vegas or Anaheim? There's also the problem of repairing the "Sails" area, as shown in the above photo from […]

08/28/2014 By Heidi MacDonald Leave a Comment
It's The King's 97th birthday today, but who needs an excuse to celebrate the mans vision, talent and tenacity? Kirby's granddaughter Jillian is spearheading the Kirby4Heroes project which is raising money for The Heroes Initiative, which raises many for creators in need. There are events today and ongoing projects listed in the link. She also posted […]
08/27/2014 By Heidi MacDonald 8 Comments
Huh, well blow me down with a womp rat. Over the 20 years of Dark Horse's Star Wars license they built up a healthy business in selling collected editions of their "expanded universe" stories. However that ended when Disney purchased Lucesfilm and reassigned the Star Wars license to their "in house " publisher Marvel. Although […]