Top Story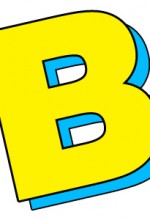 09/29/2014 By Todd Allen 5 Comments
OK, comicsphere, we need to talk about conventions. This convention hubbub that's flared up in the last week or so is a fairly complex one. Just for the sake of the arguments that are still going on, let's break this down into the individual issues that are affecting creators that are exhibiting at comics shows.
Issue #1 – CCINO
Yes, I'm borrowing from political rhetoric. "Comic Conventions In Name Only." Ever been to an alleged comic convention that had little-to-zero comics programming, few (if any) comics publishers exhibiting and pretty much all the comics content was artists alley and anyone selling comics in the dealers area?
TOP COMICS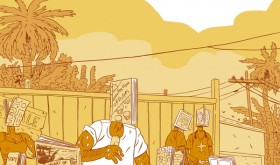 09/29/2014 By Heidi MacDonald Leave a Comment
Are risographs kill-....oops wrong post. Anyway, the CAF (comic arts festival circuit continues to expand and here's a new show in New Orleans, called the NOCaZ Festival for "comics and zines" which … [Read More...]
More News

09/29/2014 By Heidi MacDonald Leave a Comment

09/29/2014 By Heidi MacDonald Leave a Comment

09/29/2014 By Heidi MacDonald Leave a Comment
Most Recent Articles

09/29/2014 By Heidi MacDonald 2 Comments
It should come as no surprise that the US post Office that has Spidey swinging over traffic as a symbol of its speedy delivery seems to like superheroes. Thus news of a special Batman stamp set to be released n October 9, tie-in with NY Comic Con, should be no surprise.. The stamps will be […]

09/29/2014 By Heidi MacDonald Leave a Comment
OKAY PEOPLE LISTEN UP, here are two links that show exactly HOW FAR comics have come as an artform; two pieces in the two biggest papers in the two biggest cities in the US which handle the subtleties of two comics beloved among comics insiders with intelligence and nuance.

09/29/2014 By Heidi MacDonald Leave a Comment
On December 8th, UFC 181 will take place withThe cover unveiled will be used ahead of UFC 181 as the promotion teams up with DC Comics for the special poster for the event that takes place on December 6 from Las Vegas with Anthony Pettis facing Gilbert Melendez for the LIghtweight championship and welterweight champion […]

09/29/2014 By Heidi MacDonald Leave a Comment
Chris Pratt hosted Saturday's Saturday Night Live season premiere and along with the inevitable Starlord jokes, there was a pretty spot on parody of Marvel's new found ability to sell anything, even a talking tree. Personally, I think Pam would have a lot of potential.

09/28/2014 By Pádraig Ó Méalóid Leave a Comment
Here's the fifth part of my interview with the late Steve Moore, with more to follow. The first, second, third, and fourth parts are already online, along with some explanation of how the interview came about. This particular part of the interview is specifically about Steve Moore's I Ching studies. PÓM: Can you tell me […]

09/27/2014 By Brandon Schatz 19 Comments
This is being written on the day that initial orders are due for my store, and with the three week vacation I took, I'm a little behind the eight ball. Should I be writing articles for the internet? Probably not, but nothing says "Important Work Needs To Get Done" quite like doing something else entirely. […]

09/26/2014 By Heidi MacDonald 1 Comment
Even though it's two weeks in the rearview mirror, a lot of worthy writing has been done about this year's Small Press Expo. I'm sure devotees have read all the following, but given all the talk about what sells at conventions and the evolving comics market, this was an important show to think about. § […]

09/26/2014 By Heidi MacDonald 5 Comments
Well, this will come as little to no surprise to anyone but….the group of people who buy the most print books are the oldest and the fewest, the youngest according to U.S. Bureau of Labor statistics. In 2013, consumers spent an average of $29.20 on books not purchased through book clubs. Among different age groups, […]

09/26/2014 By Heidi MacDonald 44 Comments
A joint statement has just been released by Marvel and the family of Jack Kirby indicating that a settlement of somekind hs been made:
"Marvel and the family of Jack Kirby have amicably resolved their legal disputes, and are looking forward to advancing their shared goal of honoring Mr. Kirby's significant role in Marvel's history."

09/26/2014 By Heidi MacDonald 1 Comment
Australian cartoonist/journalist Eleri Mai Harris isn't just an editor at The Nib, Medium's marvelous comics section, run by Matt Bors. She's a trained journalist who turned to comics to tell stories and in today's Nib she has a good one: the story of the abortive designs for Canberra, the capital of Australia. Like a few other planned capital cities—Celebration and Brasilia comes to mind—the structural, utopian approach to city design rarely works out. The story also includes a dandy forgotten woman—Frank Lloyd Wright's associate Marion Mahony Griffin. So sit back and learn some Australian and architectural history.

09/26/2014 By Heidi MacDonald Leave a Comment
It's Autumn now, and it's been a long time since we attempted to ride the coattails of Guardians of the Galaxy, 2014's breakout stars. But now that the weather is getting colder you may be needing a transitional jacket, for those snappy autumn days (or warming autumn days if you live in the South). Anyway, […]

09/25/2014 By Heidi MacDonald Leave a Comment
Here we go again: another alternative publisher has turned to crowdfunding to stockpile some scratch for an upcoming list. This time it's Last Gasp, the venerable SF institution that published some of the great foundational underground comics and now publishes and distributes art book,s comics and lovely ephemera, has a campaign for its fall list. […]

09/25/2014 By Heidi MacDonald Leave a Comment
Wordless, a multimedia collaboration between Art Spiegelman and PHilip Johnston, is touring the country, and may just come to a city near you. If it does, run run to see it!
"Wordless" is, ironically, not wordless at all, but Spiegelman narrating a history of the early, silent woodcut graphic novels of the first half of the 2oth century, works by artists like Frans Masereel, Lynd Ward, Milt Gross, Otto Nuckel, and Si Lewen. The projected comics are accompanied by improvised jazz styling by the a band led by Philip Johnston Band, and the evening is full of information, music and the magic of art and storytelling. YOu can read more about it on a tumblr Spiegelman has set up, (Spiegelman tumbles, says the headline) and here's an article from SFGate with more thoughts on the venture. And here are the dates:

09/25/2014 By Heidi MacDonald 1 Comment
This Sunday's New York Times will contain what I would guess to be a full page printed version of the comicMe and the Universe by Anders Nilsen, so you may want to wait for that version to put into your scrapbook. But if you don't want to get ink on your fingers, here's a web version of a diagrammatic image of Nilsen's place in the universe.

09/25/2014 By Heidi MacDonald 6 Comments
Fables' Bill Willingham and frequent comics blogger Glen Weldon were among 24 writers selected for the Amtrak Residency Program, which allows writers to get creative while soothed by the clickety-clack of the railroad track as they traverse this great nation of ours. More than 16,000 writers applied for the residency, which grants the recipients free […]