Top Story
07/24/2014 By Todd Allen Leave a Comment
Admit it, if you hear title "Star Spangled War Stories featuring G.I. Zombie," you're probably going to wince a little bit.  Especially given the track record DC's had trying to push war books in the "New 52."  Still, the writing team is Jimmy Palmiotti and Justin Gray, who usually warrant a look and you've got […]
TOP COMICS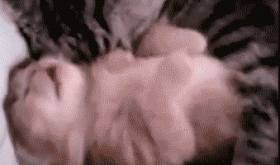 07/17/2014 By Heidi MacDonald 14 Comments
http://youtu.be/xnJnC77XWBE The Beat has joined the crowdfunding revolution! Now you can support the stuff we do here directly with your dollars via the Patreon platform. Lot's of folks have … [Read More...]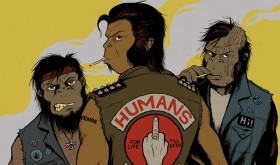 07/24/2014 By Shannon OLeary Leave a Comment
First it was vampires, then it was zombies. After that it was bronies but now? It's all about monkeys and Image Comics is one step ahead of the latest ape craze with a new creator owned series, The … [Read More...]
Comic-Con 2014 coverage!

07/24/2014 By Shannon OLeary Leave a Comment
Most Recent Articles
07/17/2014 By Heidi MacDonald 14 Comments
The Beat has joined the crowdfunding revolution! Now you can support the stuff we do here directly with your dollars via the Patreon platform. Lot's of folks have suggested that we do some kind of crowdfunding campaign over the last year or so, but I've chosen Patreon because it's method—recurring monthly payments—seem like a more usable model for an ongoing website than the one and done big bang of a Kickstarter.

07/23/2014 By Beat Staff 1 Comment
by Zachary Clemente Image Comics is rolling out their announcements fast and hard – holding one of their semi-annual Expos before the convention even official opens its doors. Keep your eyes peeled here for live coverage of exciting announcements from one of the hottest publishers today! Update 1: While waiting for the Expo to start, […]

07/23/2014 By Beat Staff Leave a Comment
by Alexander Jones This morning we got new artwork from Frank Quitely, which would be cause for celebration regardless of what it was. What it turned out to be, however, was a cover for November's Multiversity issue entitled Multiversity: Pax Romana #1. This issue and cover are very important for a number of reasons–one being […]

07/23/2014 By Heidi MacDonald 2 Comments
Ever since we got to San Diego it's been :orphan Black, Orphan Black, Orphan Black" because it's amazing. And now IDW is getting in on the amazing with a comic series. NO creative team announced, but here's a cover by Nick Runge. Orphan Black, the acclaimed sci-fi series by Temple Street Productions, assumes a new […]

07/23/2014 By Heidi MacDonald Leave a Comment
1: Eating is important, but so is where you do it. So the hordes are here and people are going to need food. The Con's official restaurant list went up a while ago and you can see all kinds of place to eat. However: if you've got a handful of actors, a couple of producers […]
07/23/2014 By Heidi MacDonald 1 Comment
The following game as a press release from Eventbrite, but its groundbreaking nonetheless, as Eventbrite andRob Salkowtz haveteamed to get even more demographics about who is going to conventions and why. And you'll note the magic 40/60 f/m attendee breakdown is present in congoers over 30 — but among those younger its more like 50/50…proof of the […]

07/23/2014 By Heidi MacDonald 1 Comment
While news of this strategic partnership between Next Games and Lionsgate as part of the latter's new gaming initiative sound great for all concerned money wise, all you need to know is that Next Games puts out Candy Crush Saga, Bubble Witch Saga 2, Farm Saga, Pet Rescue Saga and many other addictive little games […]

07/23/2014 By Brad Ricca 2 Comments
Today is Batman Day. It is also Comic-Con week, meaning that local newscasts all over the country will end their broadcasts with "It's Comic-Con week!" and proceed to show B-roll of cosplayers and grown men dressed like Doctor Who.
But look closely at that footage. There in the back, you will see someone dressed like Batman or Batgirl. And you'll say "Cool." After the horrible real news on every given day, Sailor Moon costumes eventually look silly. But not Batman. He has power over all the others. Why? Why did five-year-old leukemia patient Miles Scott dress up as "Batkid" last November in San Francisco? Because he wanted to hit something.

07/23/2014 By Torsten Adair Leave a Comment
This is shaping up to be an epic San Diego, as the media blitz begins weeks before the actual Comic Carnival begins. Who will win the battle for Hall H?  Marvel Studios or DC Entertainment? 

07/23/2014 By Beat Staff Leave a Comment
By Victor Van Scoit San Diego Comic Con is a behemoth with opportunities for any number of unique experiences. Its attendees create a micro-ecosystem for four days that can be difficult to manage, but isn't impossible. While Facebook is great, Twitter is king when it comes to riding the information vibes of what's happening in […]

07/22/2014 By Heidi MacDonald 3 Comments
I kind of had an inkling that Guardians of the Galaxy would be the big thing at Comic-Con 2014, and after looking on the floor for a few minutes…I was right. If it isn't the Lego Rocket and Groot, it's dioramas or the spaceship (Owl ship?) in the Marvel booth. The Marvel booth is very […]

07/22/2014 By Heidi MacDonald Leave a Comment
Not everything showbiz related at Comic-Con is innately douchey. There are even some panels that sound downright FASCINATING. Like these. But get there early. Also check out my PW story on the top COMICS panels of the show. THURSDAY 10:30am –  11:30am Legends of TV Land Indigo Ballroom, Hilton San Diego Bayfront Get up close and […]

07/22/2014 By Heidi MacDonald 5 Comments
We know Comic-Con is a crowded, tumultuous place, with a noise level akin to being sucked through a jet engine and a similar toll on the body. But perhaps there are a few peaceful eddies and tranquil pools where you may find a moment to relax…and learn something. We're not saying the following panels are […]

07/22/2014 By Todd Allen Leave a Comment
Dynamite is celebrating it's 10th anniverasy with a special issue of Army of Darkness, Army of Darkness #1992.1 (after the year the film was released).  This is appropriate, given that the Army of Darkness license was what started Dynamite down the path of becoming a publisher. Solicited for November, this is a bit of a "let's get the […]

07/22/2014 By Todd Allen Leave a Comment
Cullen Bunn is really spreading himself around these days.  The Sixth Gun at Oni.  Magneto and Deadpool Kills the Marvel Universe at Marvel.  Sinestro at DC.  You can add Masks II at Dynamite. Masks, which came out in 2012, was essentially a team-up mini-series for Dynamite's pulp heroes line.  The Shadow, The Spider, Green Hornet,  Green Lama, Black Bat, Black Terror, Miss Fury and […]

07/22/2014 By Beat Staff 4 Comments
by Zachary Clemente With SDCC being only a day away – Boom! Studios teased us with their 15th convention announcement on twitter: We have no inkling what the project will be as of yet, but undoubtedly we'll hear more about it during the con. Stay tuned!