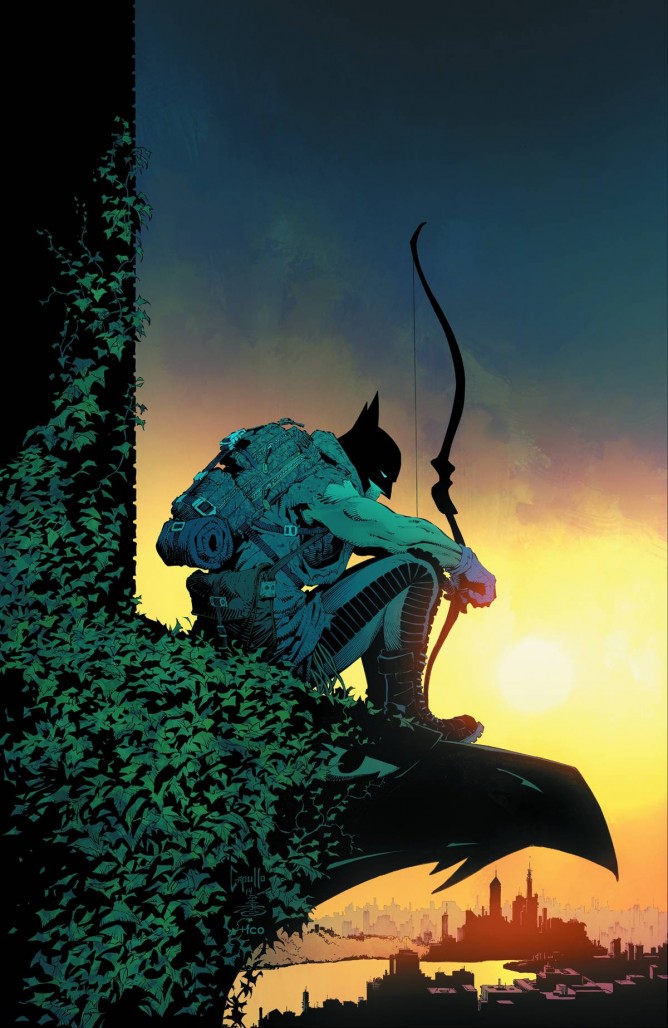 Greetings, sales charts fans! It's time once again to look at DC's sales figures.
DC take five of the top ten spots on the Diamond sales charts, and after taking a shellacking on market share last month pull up nearly even to their Marvelous Competition, though in a month where the market was down from the previous year.
There are some good things to point to: DC's strategy of canceling their low-selling ongoing DCU titles and replacing them with weekly titles is working, at least so far. With the exception of last September's anomalous 3D cover month, May 2014 is the best average sales for the DCU line since in nearly two years, since June 2012. Most importantly, Batman Eternal and Futures End give them several comics in the 50-75K range, an area in which they have been sorely lacking as of late. Mind you this isn't a long-term strategy, but it keeps the bears at bay for a few more months until the Next Big Event or line-wide gimmick comes along.