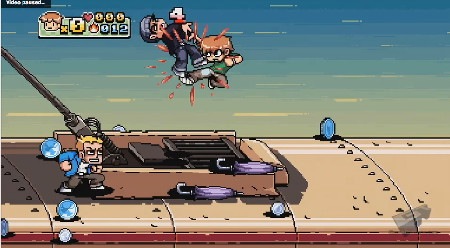 The Scott Pilgrim video game is coming from Ubisoft later this year as a downloadable game for Xbox Live Arcade and PSN. The game has been created with a retro 16-bit look and a soundtrack by chiptune band Anamanaguchi.
Rating: Awesome.
Tip Jar!
Buy The Beat a cup of coffee!
You Like Us! You Really Like Us!
Contributors
Heidi MacDonald, Editor-In-Chief
Contributing Editors
Columnists:
Illustrations: