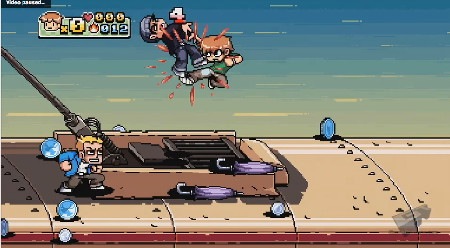 The Scott Pilgrim video game is coming from Ubisoft later this year as a downloadable game for Xbox Live Arcade and PSN. The game has been created with a retro 16-bit look and a soundtrack by chiptune band Anamanaguchi.
Rating: Awesome.
You Like Us! You Really Like Us!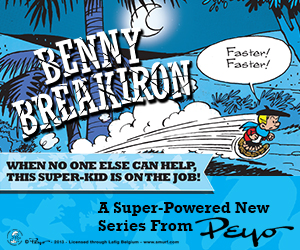 Contributors
Heidi MacDonald, Editor-In-Chief
Contributing Editors
Columnists:
Illustrations:
Upcoming Events
Lisa Hanawalt on tour for My Dirty Dumb Eyes! Event Information on Sat, 11 May 2013 12:00 AM

Vice Illustration Show Event Information on Fri, 17 May 2013 12:00 AM

MoCCA Arts Festival Award Winners Event Information on Tue, 21 May 2013 12:00 AM

Dash Shaw @ Light Industry on Tue, 21 May 2013 12:00 AM

'ADVENTURES OF SUPERMAN' BENEFIT FOR ALL OUT WITH WRITER JEFF PARKER Event Information on Wed, 29 May 2013 12:00 AM

Latest Posts

05/21/2013 By Steve Morris
Advertisement
---
Get your
animation education at New York Film Academy
. Our school offers variety of animation programs.The New York Film Academy (NYFA) Bachelor of Fine Arts (BFA) in Animation is an eight-semester conservatory-based, full-time study undergraduate program.
---