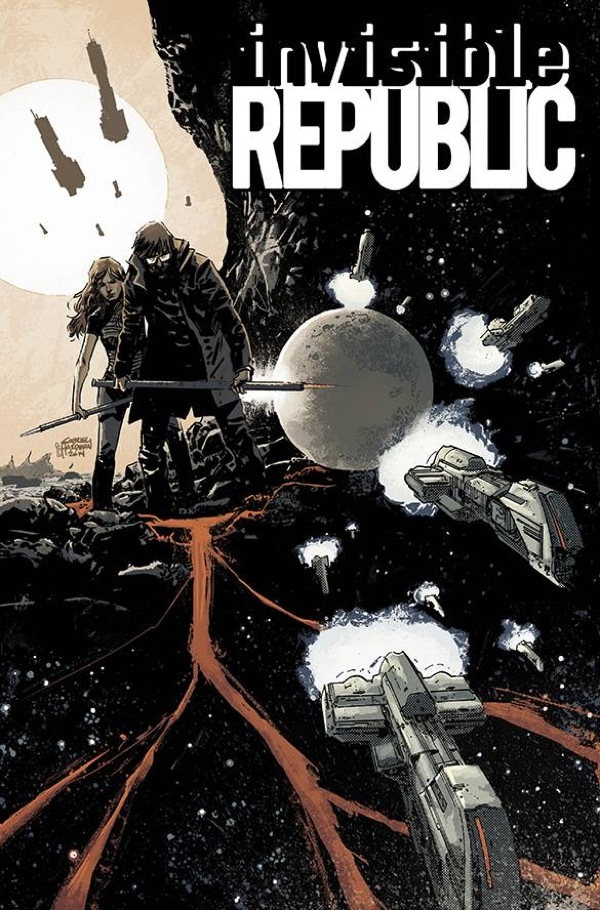 Why are Vertigo comics so brown? The answer may surprise you.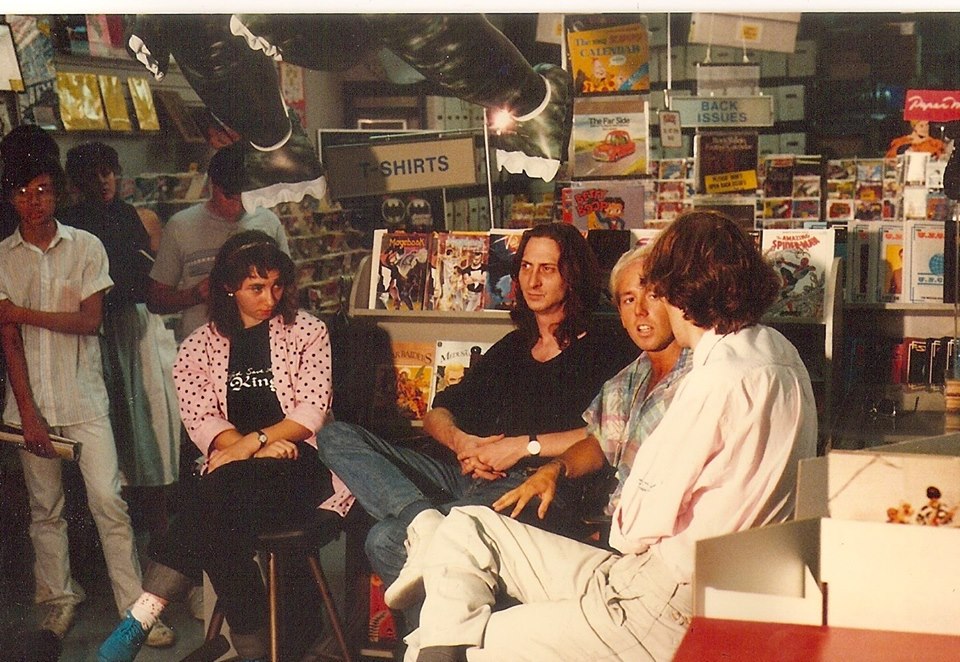 Via Leonard Pederson's Facebook page here's a photo of me interviewing Frank Miller and Bill Sienkiewicz about Elektra Assassin at the Golden Apple in LA c1987. I guess I could make a better guess to the time by looking at the books in the background. Void Indigo, Mage and The Far Side.  I think that's Mikal […]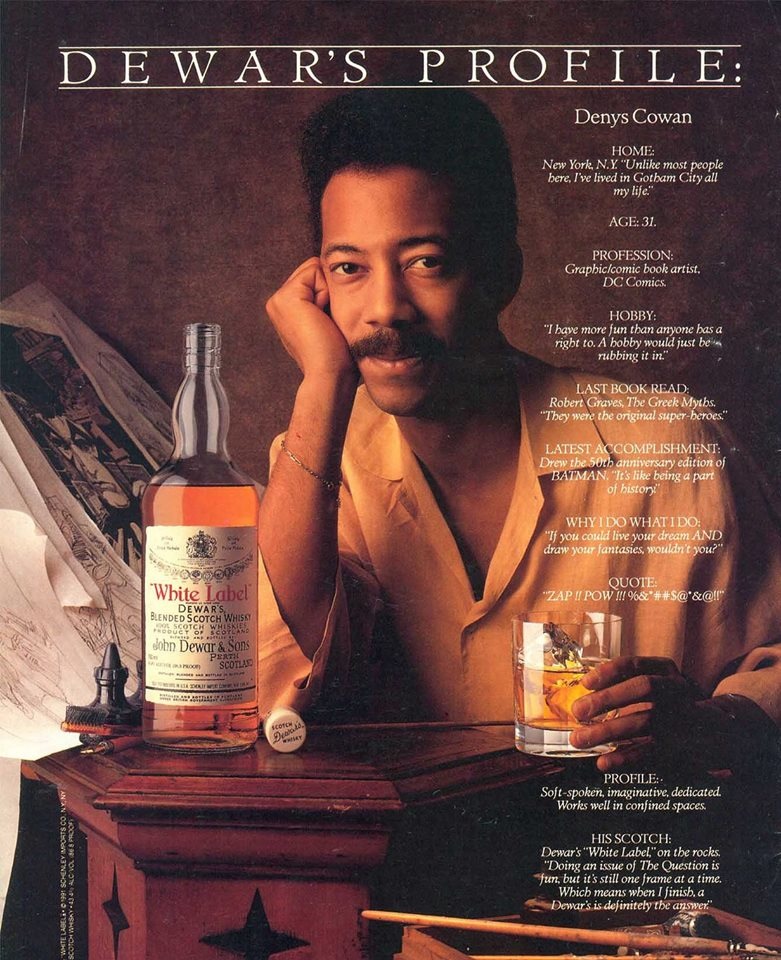 I totally stole this from artist/producer Denys Cowan's FB page, but it's an interesting little sidenote, Back in the 90s people still read magazines, and liquor companies would purchase full page advertisements in these magazines. Man, history is SO WEIRD, right? Anyway, Dewars scotch ran a series of profiles of debonair achievers attempting to convince you that if you drank their scotch you would also be a debonair achiever. Cowan, then well known for his Batman and Question comics and about to co-found Milestone Media, was a fitting choice but it did seem like a win for comics at the time. This predated the Rob Liefeld Levis commercial, but both are a reminder that cartoonists as media figures is far from a recent phenomenon.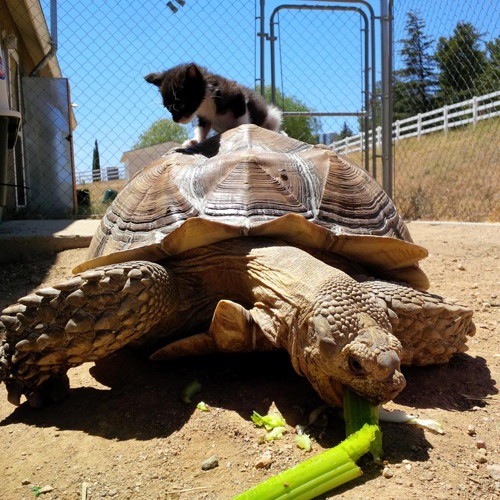 While the party is going on here at HeroesCon, a few faces are missing, among them writer Steve Niles, who had to cancel due to deadlines, and also the fact that he is caring for two young rescue kittens. Niles has been plastering his Facebook page with pictures of the young cats and after one […]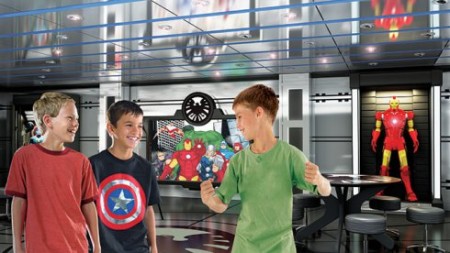 Heidi's away, so there's a bit of a twist on the Kibbles N Bits section today. Well, I say 'bit of a twist'… but what I mean to say is 'bit of a Steve'. § Disney have worked out a way to get Marvel characters into their resorts — put them on international water. If […]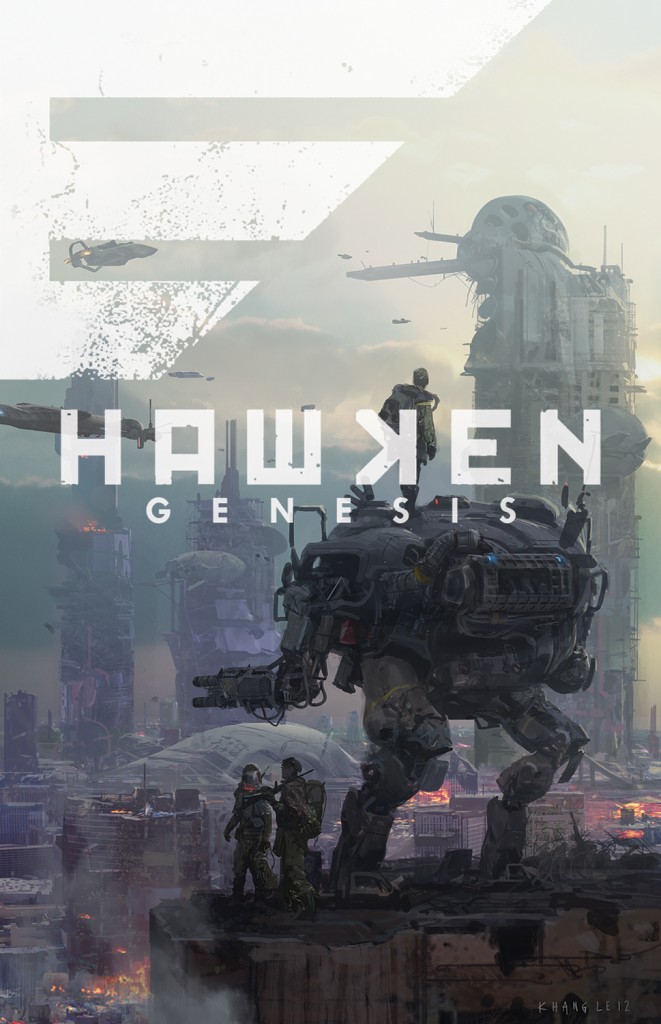 Archaia, who makes a strengths out of the crossroads between comics and other visual media, has taken on another estuary zone in HAWKEN: GENESIS, bringing a comic based on a free internet gaming hub, HAWKEN to readers. Flood zones between visual media can be tricky, especially in gauging the right audience for a comic, since […]