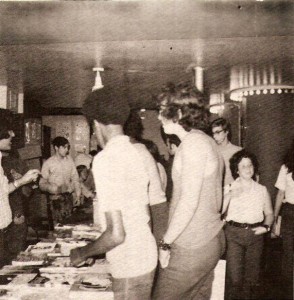 It may not be Con Wars, but it is con crunch. With the exploding popularity of comics/pop culture shows around the world, more and more events, some of them highly localized, are springing up. And as cons get more popular, suitable dates are becoming harder and harder to find.
New York is currently home to three major events—the indie focused MoCCA Festival in April, the sprawling New York Comic Con in October, and the art comics focused Comic Arts Brooklyn in November. And now a summer show is coming: ReedPOP, the organization behind NYCC, is launching Special Edition NYC June 14-15 at the Javits Center. The show will be purely comics focused, without the video game/movie distractions of NYCC, and held in the popular shed-like "North Hall" where artists alley was held the last two years of NYCC.
Ironically, this weekend – Father's Day — is already hosting two other shows in the New York metro area.